In the framework of the project Soft2Hard, a team from Laboratoire de Physique des Solides (LPS) has demonstrated the ability to generate foam out of polymeric liquids, without addition of surfactant molecules. This discovery might open new avenues in the design of solid foams.
Everyone knows it: to generate a nice foam, one must add foaming agents, such as, for example, soap. As part of a PALM collaborative project, researchers at the Solid State Physics Laboratory have performed experiments showing that pure liquids can form bubbles and stable foams without the addition of stabilizers ("surfactants") . The actual "self-stabilizing" liquid is a polymer (statistical chaining of several identical or different molecules) derived from silicone. As a brush-shaped whose "hairs" are made up of molecules of the alkylene oxides family, it can blow bubbles that can live up to 40 hours. As far as the researchers who conducted this study know, it is the only one liquid polymer of this family, able to form such stable foams. How can such a classical molecule lead to such an amazing property?
Using a "model" foam - one of the multiple thin films separating the bubbles in the foam - and observing the behavior of the few tens nanometers thick film just before it bursts, they found an unexpected phenomenon for this polymer: below a certain thickness, the films are getting thinner, no more continuously, but layer by layer. All layers are of the same thickness, which is the signature of a characteristic size in the liquid. By studying the polymeric liquid by X-ray diffraction at synchrotron SOLEIL, they noted the presence of a characteristic length identical to the height of layers previously measured and directly correlated to the size of molecules. The researchers believe that this observation is a proof that the self-organization of polymers near the liquid-air interface is responsible for the slow dynamic thinning down of these films.
Such a system can potentially be very resistant to thinning imposed on it, and thus has properties similar to surfactants by preventing the films to reach the critical thickness where they will break. Understanding the precise mechanisms that control the stability of these foams remains a challenge. In particular, the team hopes to establish a general framework to guide the design of other chemically different molecules leading to stable foams. This discovery could play a significant role in the manufacture of solid foams and porous materials with mechanical, acoustic or well controlled surface.
| | | |
| --- | --- | --- |
| | Vertical film | |
Référence : Stable freestanding thin films of copolymer melts far from the glass transition, T. Gaillard, C. Poulard, T. Voisin, C. Honorez, P. Davidson, W. Drenckhan et M. Roché, ACS Macro Letters (2015)
Results achieved in the framework of the project " How soft matter turns hard close to soft interfaces : approach to jammed states emergence of mechanical properties " (soft2hard) funded by the theme 2 of LabEx PALM and carried by Wiebke Drenckhan.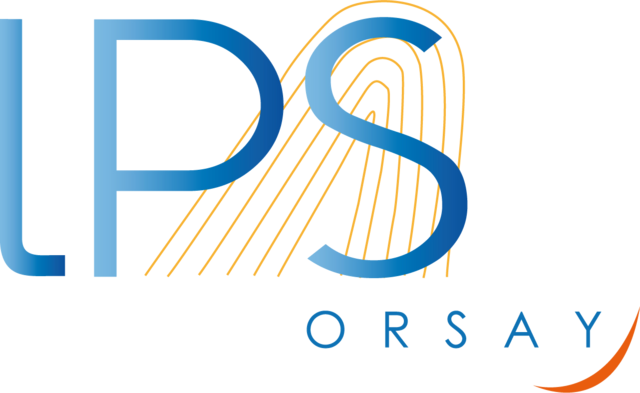 XXXIst International Conference on Photonic, Electronic, and Atomic Collisions
du 23 au 30 juillet 2019
Deauville

12 décembre 2018
Amphi Bloch de l'Orme des Merisiers

Dernières (r)évolutions dans le domaine des détecteurs, du visible à l'infrarouge
17 et 18 décembre 2018
Auditorium de l'Institut d'Optique

International Conference on Quantum Computing
Du 26 au 30 novembre 2018
ENS Paris

Réunion Plénière du GDR EMIE
Du 12 au 15 novembre 2018
Domaine de Chalès

Workshop Physics of X-ray and Neutron Multilayer Structures
Du 7 au 9 novembre 2018
Campus EDF (Palaiseau)

International workshop on WaveFront Sensing and Control
Du 22 au 24 octobre 2018
Journée de la matière et des systèmes complexes 3eme édition
Le 19 octobre 2018
Ecole CentraleSupélec (Théâtre Joël Rousseau)
16th International Conference on the physics of Non-Ideal Plasma
Du 24 au 28 septembre 2018
Workshop sur les fullerènes cosmiques 2018
Du 19 au 21 septembre 2018
Amphi Blandin du LPS (Orsay)